7 simple vehicle checks to keep you safe on the road this winter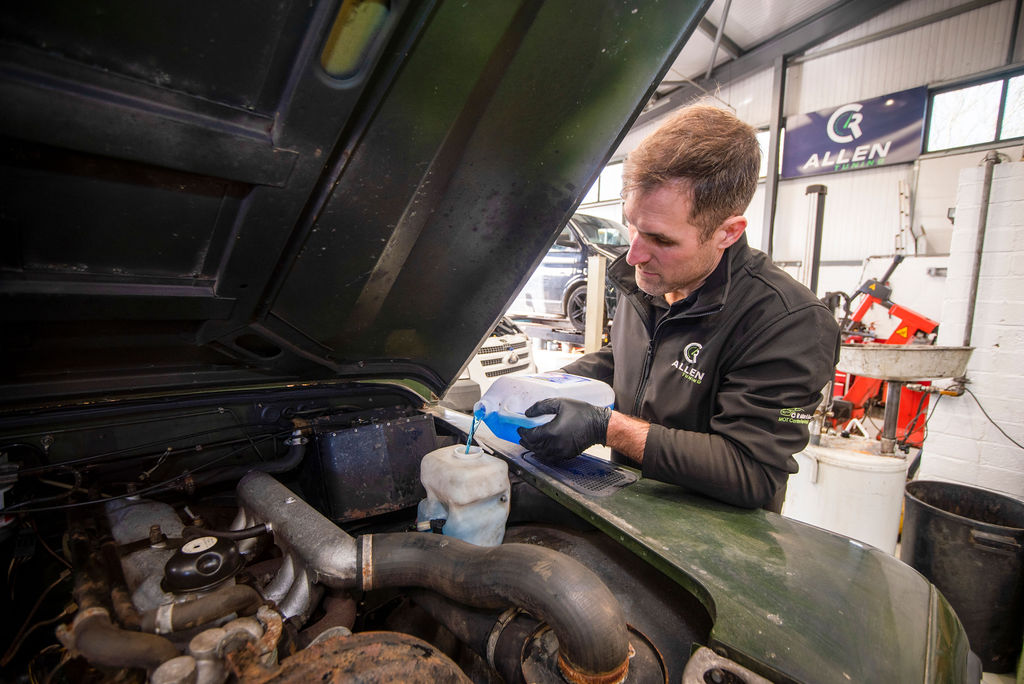 In a recent post, we covered what's included in our free vehicle health check service. However, if you don't have the time to visit our garage but want to make sure your vehicle is safe on the road – here's the checklist for you.
Fuel
You'll be surprised how many drivers are caught short running their vehicle on red. Whether it's a dash to the shops or a long-distance road trip, checking fuel levels is an easy way to swerve embarrassment and potential recovery costs.
To stay on the safe side, we advise you always keep your tank at least a quarter full. And if you're making a long-distance trip, either fill up before you set off or check where petrol stations are located on your route.
Oil
Running your vehicle with too little (or too much) oil can cause costly engine damage and breakdowns.
Unless levels are checked during a scheduled service or MOT, many drivers fail to realise they're driving with insufficient levels until plumes of smoke appear from under the bonnet.
We recommend you check your oil levels at least once a month.
How to check your oil levels
Park vehicle on an even surface and turn engine off.
Open bonnet and locate dipstick
Pull dipstick out of engine and wipe off oil residue
Reinsert dipstick into tube
Pull back out and check oil is between minimum and maximum mark
Some newer vehicles might have a dashboard check system which will give you an accurate oil level reading without having to pop the hood.
If you're not sure what type of oil to use for your engine, refer to your owner's manual or give our technicians a call. We'd be glad to help.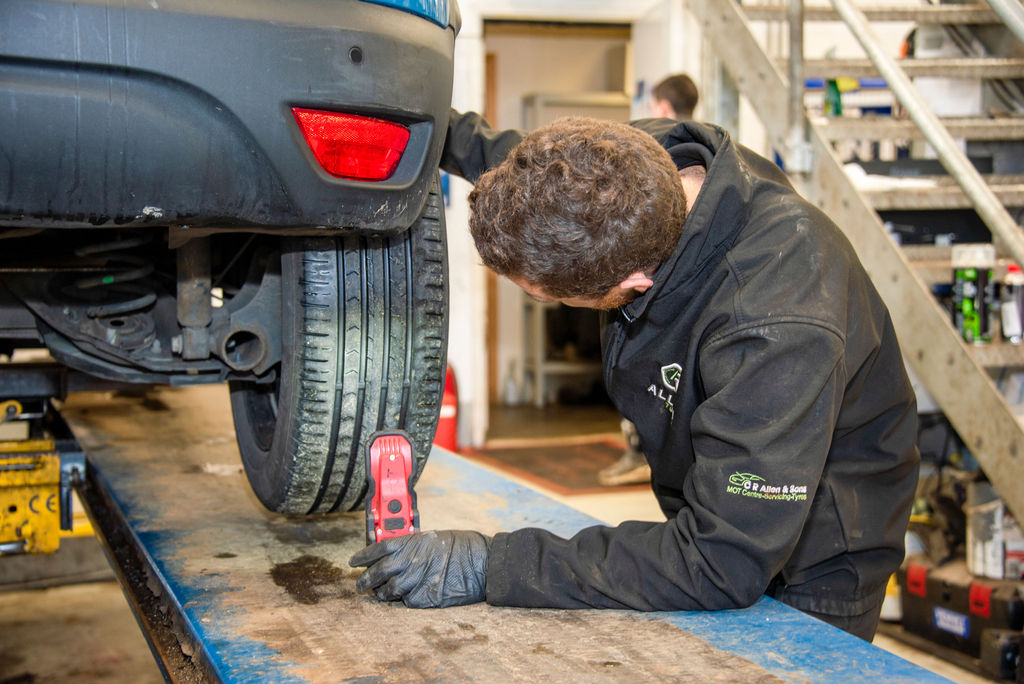 Tyres
Testing the condition of your tyres with a monthly toe-punt isn't a maintenance check we recommend.
After all, your tyres greatly impact grip, braking and steering, so it's worth regularly checking for tears, splits and budges before you set off on any journey.
How to check your tyres
Take a 20p coin and insert it in the tyre tread grooves. If you can't see the coin's outer band, your tyres are above the legal limit of 1.6mm. However, if you can still see the outer band, you will need to replace your tyre(s).
For accurate results, check the tread depth in at least three different areas of each tyre. It's also worth checking your spare tyre, too.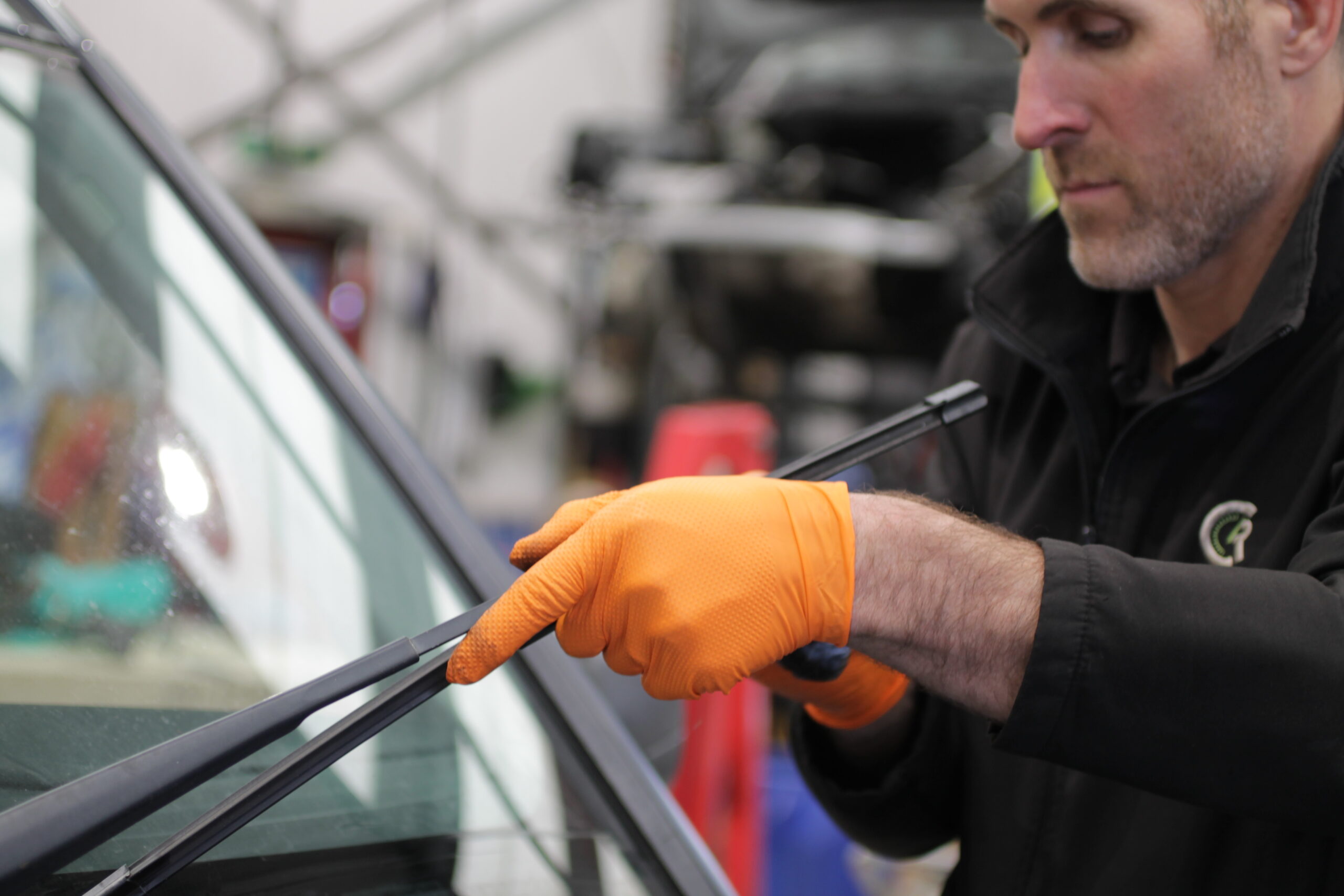 Screenwash
It goes without saying clear visibility is essential for any driver. Yet, you'll be surprised how many road users run their vehicles with empty screenwash reservoirs.
If you want our advice, check your fluid levels at least once a month and preferably more often during winter when road surfaces carry more dirt and debris.
How to check your screen wash
Park vehicle on an even surface and turn engine off.
Open bonnet and locate screen wash reservoir cap.
Mix screen wash with water at ratios stated in guidance.
Fill screen wash reservoir and close with cap.
At C R Allen and Sons, we will refill your screen wash reservoir during any service or MOT.
Lights
Checking your lights are working can be tricky without someone's help. However, if you find yourself alone, you can always perform a check by parking next to a reflective surface.
Here's a list of what lights to check:
Indicators
Hazard lights
Headlights
Full beams
Fog lights
Reverse lights
Brake lights
Number plate lights
We recommend checking your lights at least once a month to avoid any potential failures at your next MOT.
Wiper blades
Your wiper blades are made from degradable rubber that becomes less effective over time. As a result, you should aim to change your wiper blades every 12 months or straightaway if you detect any splits or cracks that could cause smears.
During the winter months, use either de-icer or warm water to free up your wiper blades before setting off on any journey.
Brakes
As a vital safety system to your vehicle, it's important to regularly monitor the performance of your brakes between your annual service and MOT.
Typical warning signs your brakes may need attention, include:
Grinding sounds when braking
Taking longer to stop
Brake pads appear to be thin
Vibrations felt through steering wheel
Brake pad indicator light is illuminated
If you're experiencing any of these warning signs, you should arrange a vehicle health check with a qualified technician. It'll keep you and other drivers safe on the road.
Want a qualified technician to check your vehicle is road safe?