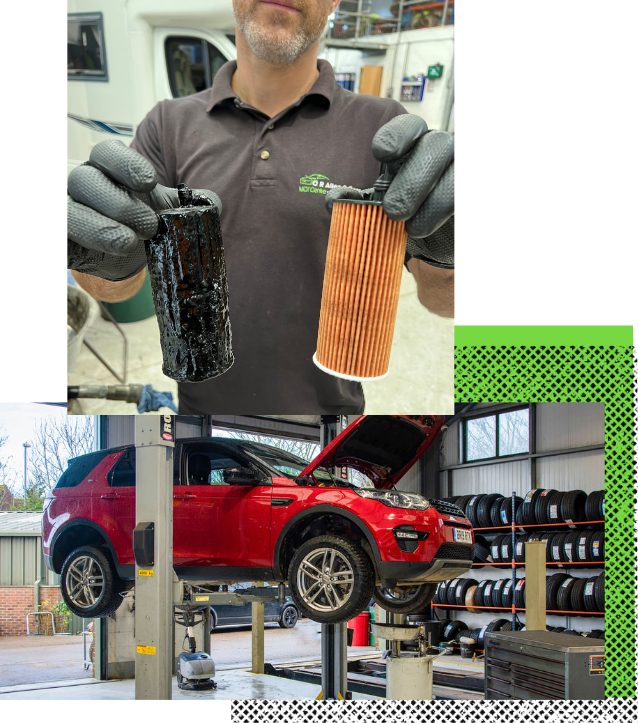 Stay safe on the road with an approved vehicle service
Regular servicing is vital for your vehicle.
Not only does it keep you safer on the road, but it also protects resale value and prolongs the life of your vehicle's major components. At C R Allen & Sons, we're trained to keep all makes and models performing in optimum condition with an approved service that's up to 40% cheaper than a main dealer.
Prices start at £100 +VAT
Book a service
Affordable package prices
Genuine or quality service parts
Here's what we check during your vehicle service
Protect your service history
As a VAT registered garage, we're authorised to perform an industry-recognised approved service on your vehicle – no matter the make or model.
Servicing for fleet and commercial vehicles
Our workshop has capacity to service vehicles up to 3.5 tonnes including minibuses and campervans. Speak to us today about our competitive packages for your business.
I have had nothing but great service from this family run business. They have been looking after my Freelander for a number of years now and I have always found them to be courteous with fair pricing. Highly recommended.
Chris Allen and the team look after my little Freelander. I just had the engine remapped and it goes to like stink now. Great pick up speed and now has extra power at higher speeds, very happy. Plug look forward to fuel savings too. Thanks
Fantastic, quick, efficient and very thorough work. I highly recommend this company. Staff are incredibly helpful. In fact they go over and above their duty. Their expertise and professionalism lead to my car being in good working order and safely back on the road in no time. Thank you Chris & co

Book your vehicle service today by completing our quick and easy booking form or by calling 01273 584987
Get in touch / Request a quote