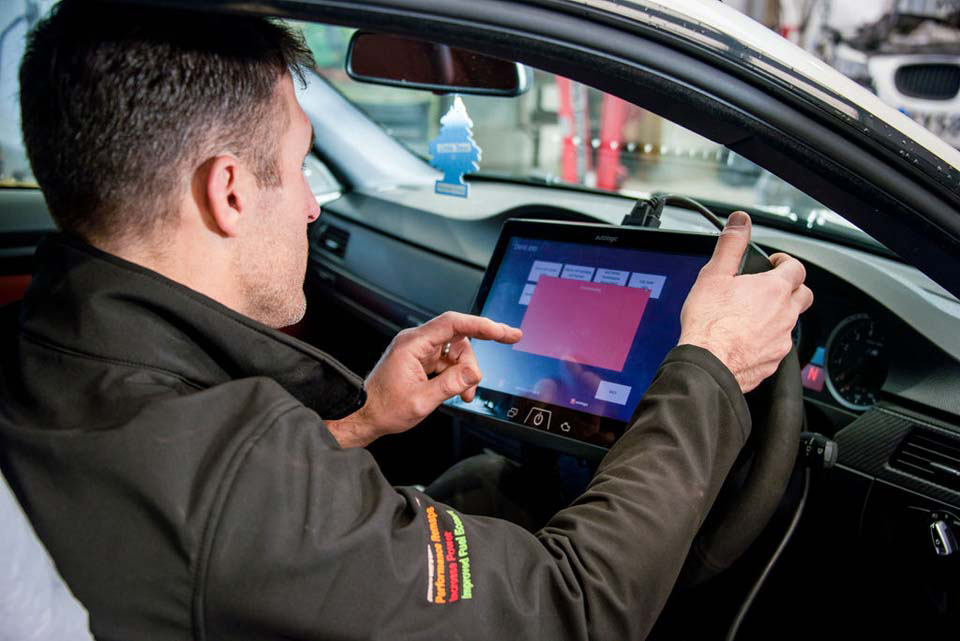 Identify faults fast with our vehicle diagnostics service
By using the latest diagnostic tools, our technicians quickly identify defects in much shorter timescales, saving you time and money.
As part of our diagnostics service, we use up to seven high-tech tools to run health checks on your engine performance, transmission, ignition coils, exhaust, fuel injectors, RPM levels and brake performance.
On completion of your vehicle diagnostics, you'll also receive an in-depth report which indicates the current performance of your vehicle with live data and fault codes.
Prices start at £90 +VAT
This includes diagnostics print out of fault codes and live data and half an hour's labour for testing and manual checks.
BOOK NOW
Utilising the latest technology in car diagnostics, we pride ourselves on offering the best service for our customers. Whether it is a simple dash light issue or an in-depth car diagnostics test, with vehicle data logging, we are equipped to offer the most effective solutions to diagnose your vehicle's faults.
All modern day vehicles are able to be plugged in to our systems, quickly diagnosing the issue causing your dash light and other faults. We have seven different tools available for use by our experienced team, and these each offer specific information tailored to your car. This means every diagnostics assessment we do is unique to your vehicle; not just your car model. C R Allen & Sons pride ourselves on the personal touch, and this extends to our diagnostics process too.
Here's why a vehicle diagnostic is so important
Book your vehicle diagnostic today by completing our quick and easy booking form or by calling 01273 584987.
Get in touch / Request a quote