Air con: The ultimate guide to keeping your vehicle cool this summer
With summer temperatures in the UK creeping towards record heights, a fully functioning air-con system has become more of a necessity than a luxury.
But with systems often hibernating through autumn, winter and spring, many drivers experience the disappointing brush of warm air when they finally hit the air-con button in the warmer months.
So, to help you stay cool this summer, here's everything you need to know about air-con systems, including how they work, how they break – and how to keep them blowing cold air.
How does air conditioning work?
The main components of an air-conditioning system are the evaporator, compressor and condenser – all of which form a near closed-loop system to extract heat from your cabin.
The compressor pressurises the refrigerant before pumping it to the condenser, where it navigates a network of tubes that turns the gas into a liquid.
From here, the liquid travels to a reservoir desiccant – otherwise known as a receiver drier – to remove any water from the liquid that could solidify and damage the system.
Once the water is removed, the liquid goes to an expansion valve (or orifice tube), where it expands to reduce pressure on the refrigerant and allow for evaporation which cools the cabin.
With a FREE air-con performance test at C R Allen & Sons, we check all components within your system are operating correctly to keep your cabin cool.
What gas is used to recharge air-con systems?
Since January 2017, the refrigerant gas used to absorb heat from cars and light goods vehicles (LGVs) is R1234YF and R1234YZF. This is a planet-friendly replacement for R134A, which is still used to recharge various older vehicles.
Why isn't the air conditioning in my vehicle cold?
There are many causes for an underperforming air-conditioning system, including:
clogged filters
worn components
system leaks
cooling fan problems
low refrigerant levels
In most cases, recharging your air-conditioning system with the right refrigerant will fix the problem.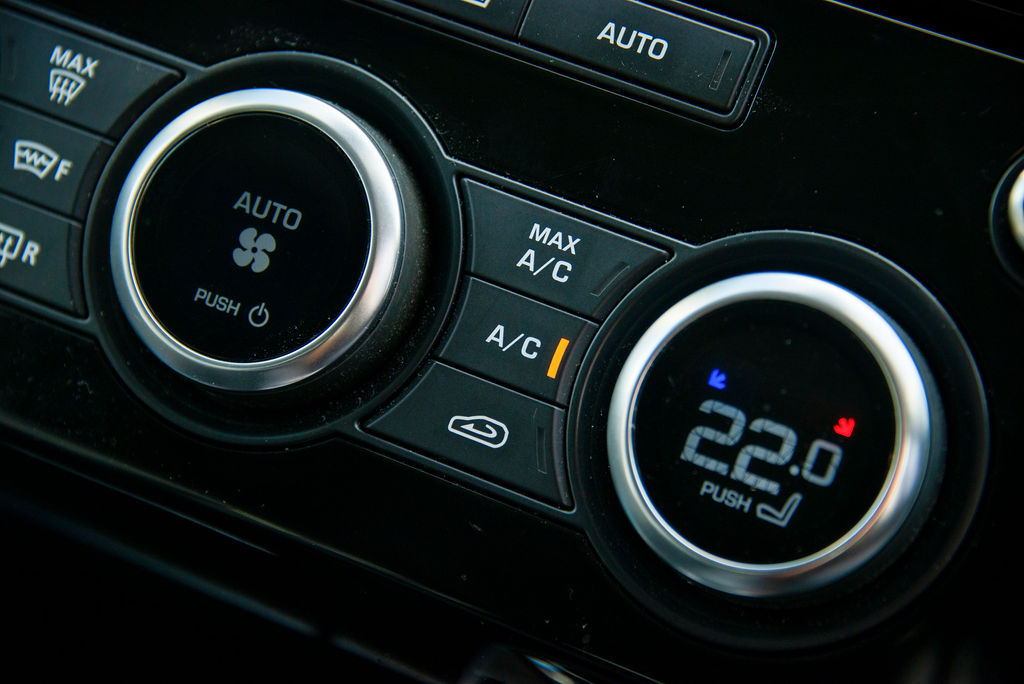 How much does it cost to recharge the air-conditioning system in my vehicle?
Depending on the type and amount of gas required to recharge your system, prices tend to start at £45 +VAT. Here's what's included in our air-con recharge service.
How can I remove mould from my air-conditioning system?
Mould is a fungus that thrives in wet conditions. Left untreated, it infiltrates air-con systems with impurities, causing a musty smell throughout your cabin.
To remove mould from your system, you should:
Check air filters are free from mould and replace or clean where necessary.
Dry out your car by parking in sunlight and leaving windows open (in a safe environment).
Use antibacterial treatment by using an air-con bomb or similar.
If these tips do not resolve the smell of mould in your vehicle, feel free to get in touch for a FREE air-con system service.
How much fuel does my air-conditioning system use?
In most cases, an air-conditioning system will increase fuel consumption by around 8 to 10%. This is to transport refrigerant through all necessary components – such as the compressor and condenser – before it enters your cabin.
When should I service my vehicle's air conditioning?
As a rule of thumb, your air-con system should be serviced at least once every two years. This is because – over the course of 12 months – your system will permeate between 10 to 15% of gas (with or without use) and will need to be recharged.
Book a FREE air-con service
If you want to know more about air conditioning, including how it works, read our post: Car air-con recharge service near me. Or if you want to book a FREE air-con check, call us today on 01273 584987.